How Hvr Works
Hvr blends the best features of surfing and social to create a more useful and conversational way to experience the web.
A world class browser.
With a familiar URL bar and search up top, back and forward navigation down below, you'll feel right at home on the web in Hvr.
Comment on any website.
But Hvr is anything but ordinary.
When you want to share your thoughts on a site, instead of copying the link to countless other apps, just create a new post right on the webpage.
You can post comments, pictures, gifs and more on any site for your followers or just a group to see.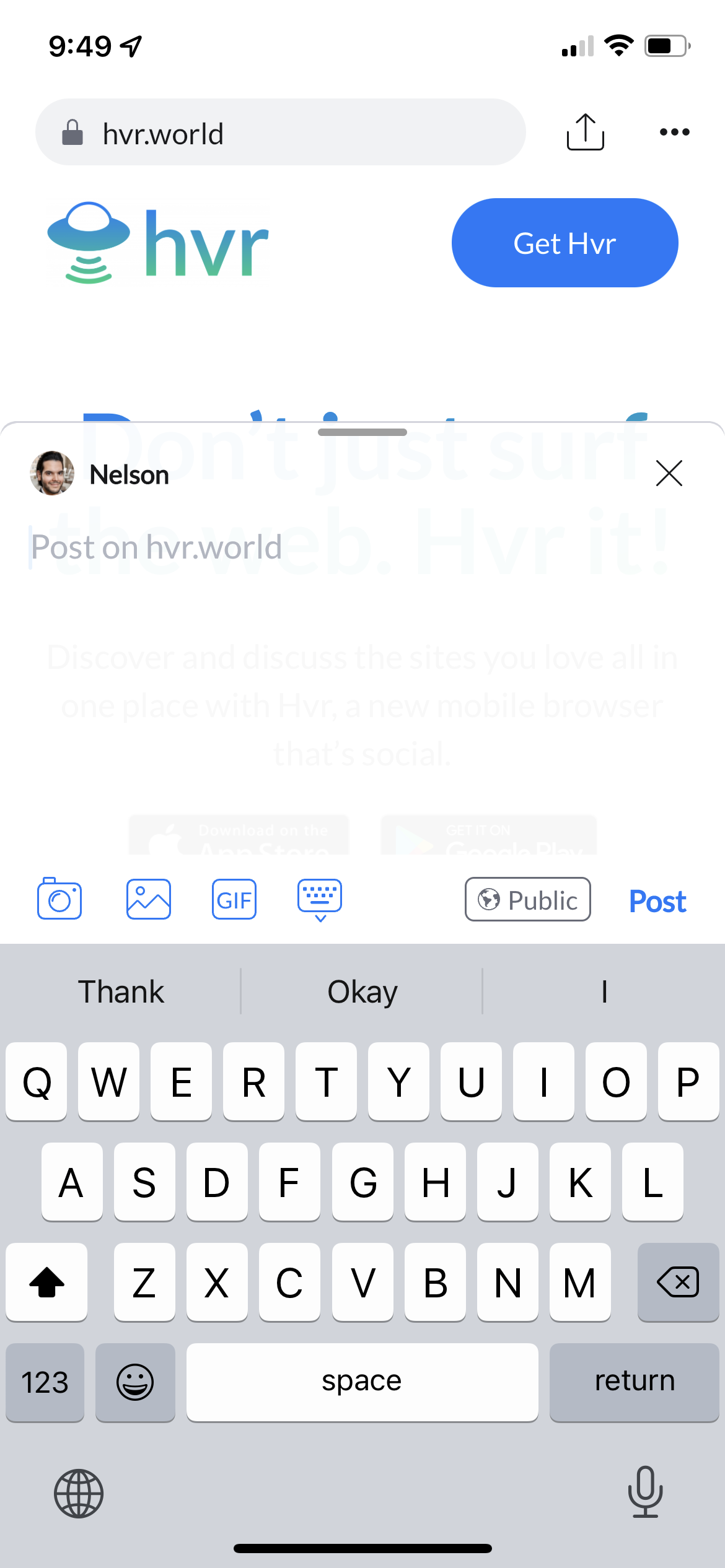 All users have profiles.
In your profile, you'll see:
All your posts.

The people, websites, and hashtags you are following.

Your notification center.

This is where you can share and edit your profile.

Access your settings and Invite your friends.
Your Home feed
Follow people and your favorite sites to fill your feed and discover the web curated for you.
Explore Sites To Follow
Check out sites to follow in a variety of topics like food, gaming, and fashion.
For You Feed
Discover the people, sites, and hashtags you follow PLUS interesting content from sources you don't follow.
Not in chronological order
Your Following Feed
Discover the People Hashtags, and the sites that you follow in chronological order.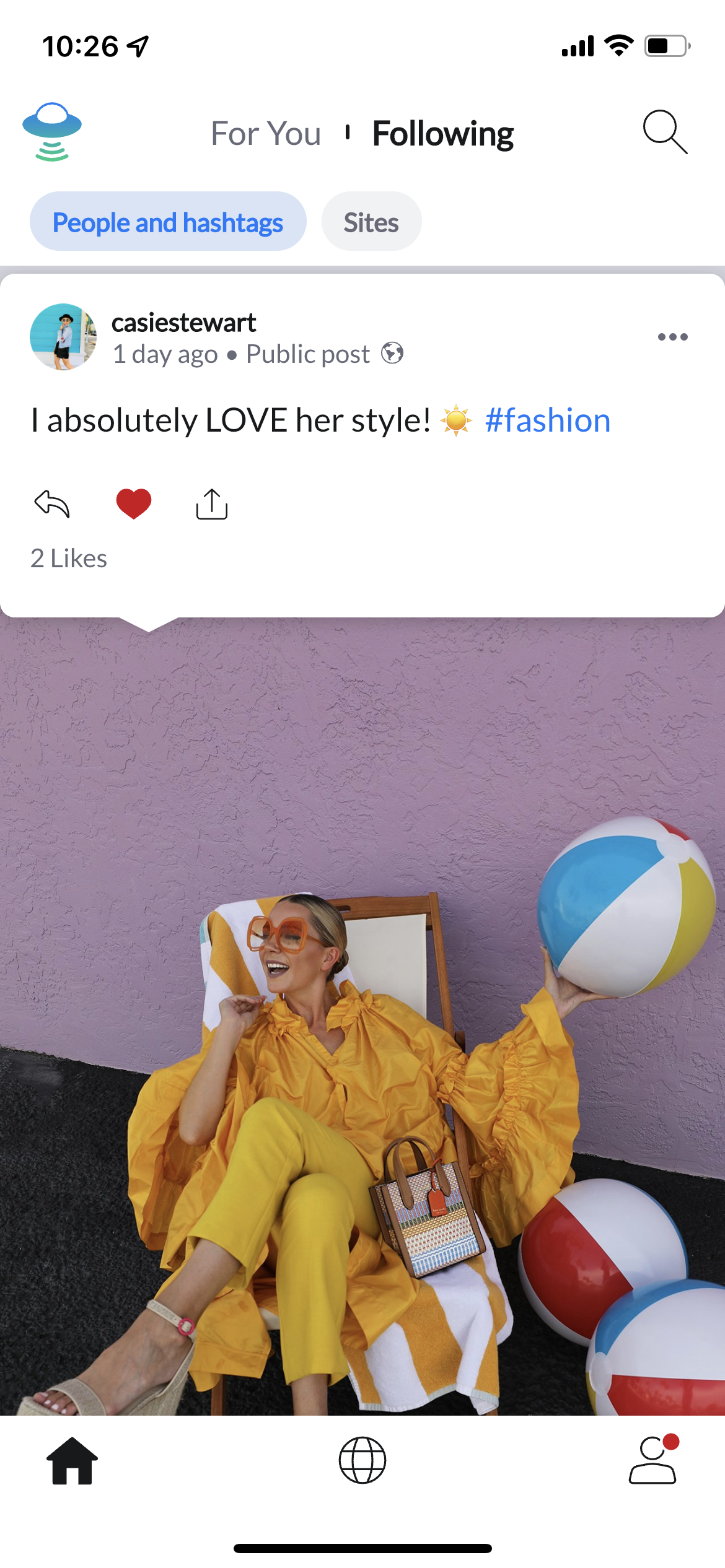 Search
Search for People, hashtags, and posts on Hvr and the web in one convenient place.