MobileSyrup
March 13, 2022
Toronto-based HVR wants to change the way you browse the internet

Financial Post
March 8, 2022
Platform empowers seamless all-in-one web discussion and sharing while giving websites new opportunities for monetization

Yahoo Finance
March 8, 2022
Hvr, a mobile browser that makes it easy for people to discover, discuss and share the sites they love in a single app, today announced the launch of its flagship social browsing platform on the Apple App Store and Google Play.
iheartradio.ca - Tech Talk with Marc Saltzman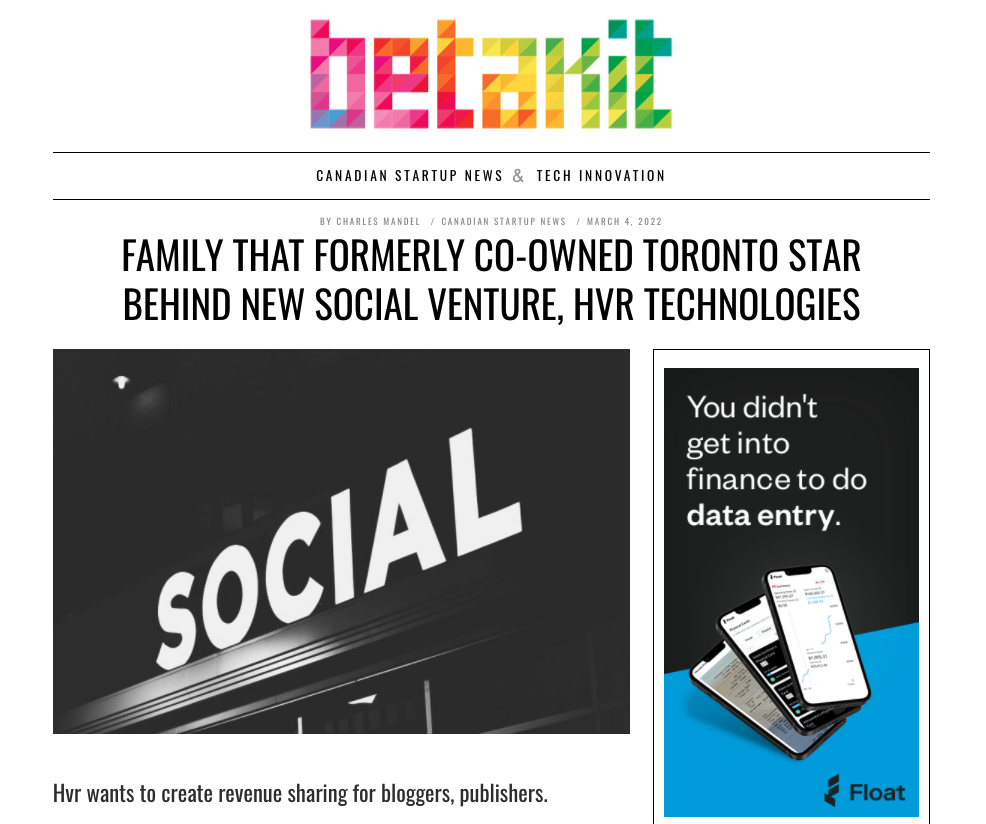 BetaKit
March 4, 2022
Members of the family that formerly co-owned one of Canada's most renowned newspapers have launched a company that creates a mobile browser allowing its users to mesh internet surfing and social media together.
The idea comes from two members of the Thall family. The latter co-owned Canada's largest newspaper, The Toronto Star before its sale to NordStar Capital in 2020.