We're thrilled to announce an exciting update that takes engagement to the next level, say hello to video comments! Now, alongside images, text, and emojis, you can share your thoughts and express yourself with videos on any website.
Hvr empowers you to unleash your creativity and bring your opinions to life with short video clips directly within the browser. This feature bridges the gap between static web pages and real-time interaction, making the browsing experience more immersive and personal than ever before.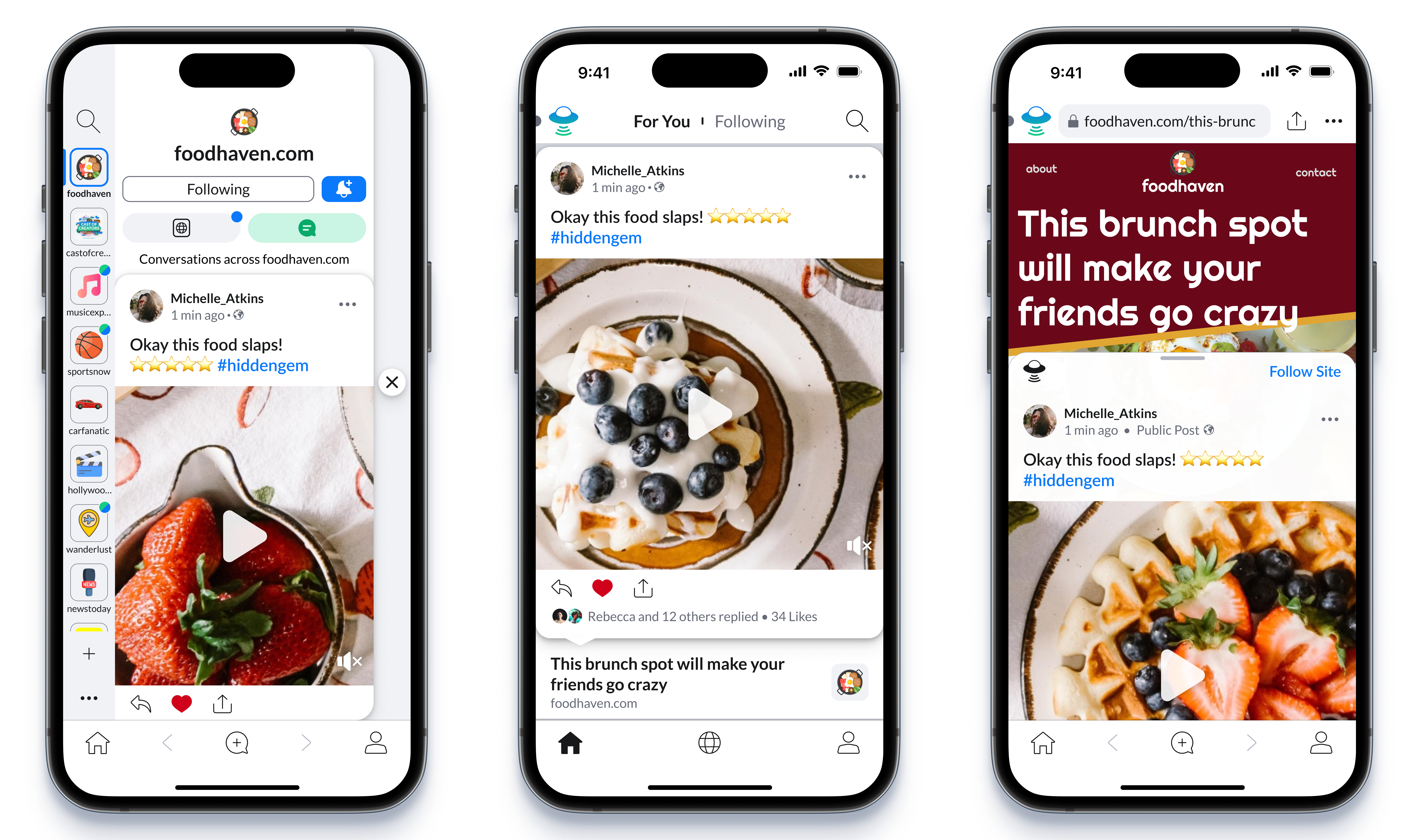 Imagine watching a travel vlog and sharing your excitement through a video comment showcasing your own adventure. Or having brunch and sharing a video of it right on the restaurant's website!
"With video comments in Hvr Browser, you have the power to bring your responses, ideas, and experiences to life."

Nelson B. Thall, Hvr CEO & Co-Founder
How to Comment with Video in Hvr:
Visit any website in Hvr from the browser or by tapping content from your For You or Following Feed.
Tap the comment bubble in the bottom middle of the screen to comment. You will now see a video icon!
Tap the video icon to record a video in portrait or landscape. You can share up to 2 minutes and trim your video before posting if needed. Tap 'Done' to add the video to your comment, and add some text, mentions, emojis, or hashtags. Tap share and your video comment is live!
---
Whether you're expressing your passions, droppin' some knowledge, or simply engaging in a lively discussion, video comments on Hvr enable you to make a lasting impact across the web.
Update to the latest version of Hvr to start commenting with video!